Harry Potter Tour, London
As soon as you book your trip to London, the first thing you should do is to schedule the day for Harry Potter Tour, London. Harry Potter Tour to explore the sets of the Wizarding World. If you are scouring the web for what to expect, where to buy a ticket, what to see and how to get there, this guide is precisely for you! If you are a Potterhead, keep reading to find out everything you need to know and buy before visiting the warner bros. Harry Potter Tour, London!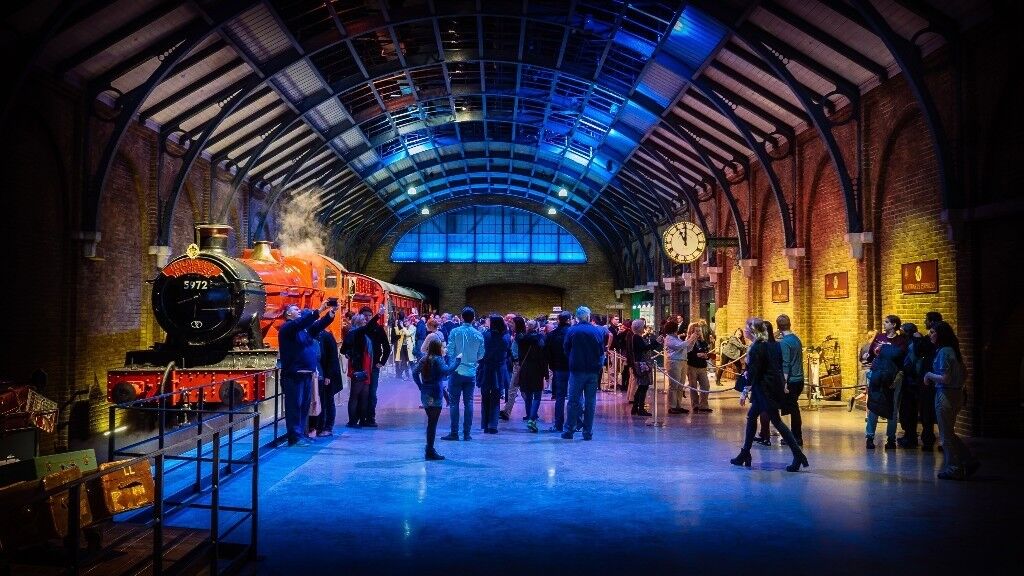 Before You Arrive
Purchasing Ticket
Planning Transportation
Purchasing Ticket
#Tip 1: Schedule your ticket time for as early as possible because there is no time limit on how much you spend on the Harry Potter Tour. If you book earlier, you have as much time as you want to explore and can read every detail about the Harry Potter Tour.
Tickets for Adults: £39 (Regular Admission)
There are a ton of other Package options that you can opt in for that will give you additional souvenirs.
#Tip 2: Check the website for special events that might be scheduled during your visit. The studio puts on special events every month. So it is advised that plan your trip around the event if you can.
#Tip 3: Make sure to print your booking confirmation whenever you receive it to make the process smooth once you arrive.
Planning Transportation
The Harry Potter Studio is outside of London city's Center, which means you're going to have to plan how you get there.
You can get to the Harry Potter Studio by train, bus or car. If you are preferring Train, book your ticket from the London Euston train station to the Watford Junction train station. I suggest purchasing that ticket in advance so that you can give yourself enough time. Also, you can purchase a ticket online.
#Tip 4: There is both an express train to Watford Junction and a local train. Express Train goes directly with no stops in between where the local train stops at every station along the way. The Express Train will get you there in about 20 minutes, while the local train will get you there in about 1 hour. Make sure you get on the right train!
Once you arrive at the Watford Junction train station, there is a Tour shuttle bus right outside the station that will be waiting to take guest to the lot. Shuttle bus is fully decked out in Harry Potter images.
Buses run every 20 minutes, and it takes 15 minutes to arrive at the lot. A round-trip return ticket will cost £2.50, and you must pay it in cash. Credit cards are not accepted; so make your you have cash!
#Tip 5: Plan to arrive at the lot tour at least 20 minutes before your scheduled time to guarantee entry. The lines can be crazy, so it's best to be prepared!
ARRIVING AT THE HARRY POTTER STUDIO TOUR
Once you arrive at the tour, you will have to go through a small security checkpoint before entering.  Once you are inside, you have to queue up with the other guests. Waiting is boring, but there is so much to "see" and "feel" when you get inside that you won't even realise you've been standing in line. You will be mesmerised by Magic!
#Tip 6: Pack yourself a little lunch or some snacks for the day. There is a large lunchroom right outside the café where you can sit down to eat.
Once you pass through the line to enter, you will be escorted into a theatre where you will stand to watch a brief film before getting escorted into another room to watch another quick movie.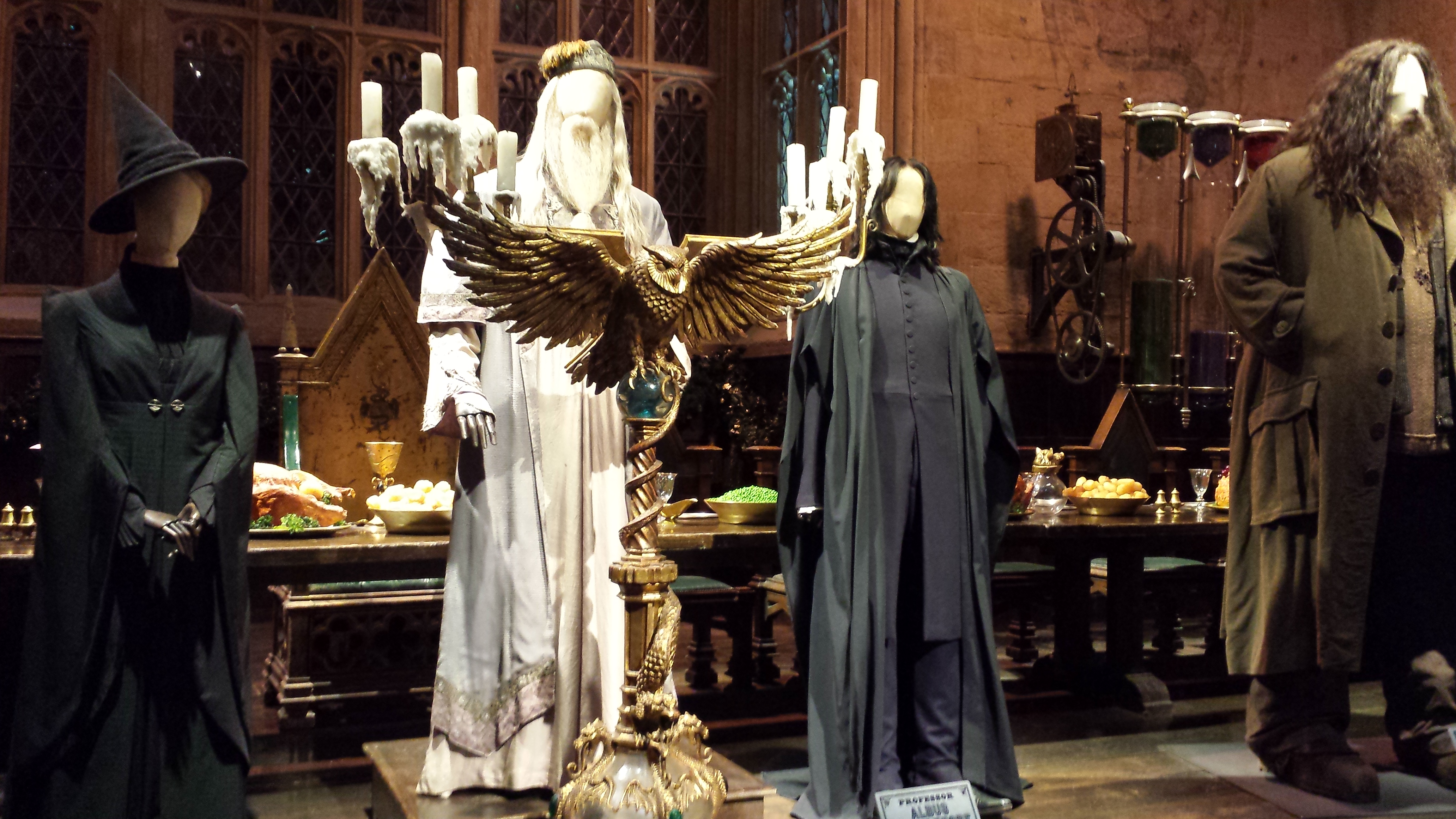 #Tip 8: Try to get a seat in the front row in this second room if you can.
In other room, you will eventually see the front doors of Hogwarts after the film finishes. And this is where it all begins!
#Tip 9: If you get a seat in the front row, you will be the first to enter The Great Hall.
#Tip 10: Be Patient and hang back because the crowd will eventually go ahead.
What to Expect Inside Harry Potter Tour?
Magic.
There is no time limit on how long you spend in each room. Look at every single detail. Read all the plaques. Watch all the Videos. Enjoy every moment on the tour and do it all. Do it twice or thrice if you want!
At the Harry Potter Tour, you will see things like costumes used, Dumbledore's office, Props from the Ministry of Magic, behind the scenes special effects, the Hogwarts express train, and so much more things.
#Tip 11: It's not a bad idea to take something home with you to remember this magical tour. So, it is suggested that save some money for souvenirs at the end.
#Tip 12: Make sure all your batteries are fully charged. Bring extra memory cards and even portable USB charger if you can get so that you will not run out of battery life and space very quickly.
#Tip 13: Watch all the movies before you go! It will make the experience much more magical.
#Tip 14: Take lots and lots of pictures to remember your visit!
The entire experience is so magical that you will feel like you've stepped into the World of Harry Potter. The Harry Potter Tour is something I highly recommend for both Potterheads and people who are looking for fun activities to do in London. It is an excellent place for families, solo travellers and couples.