The House of Dancing Water Show in Macau
"The House of Dancing Water Show in Macau" the water show spectacular performed in a state of the art theatre at the city of dreams Macau. It is a water-based production written and directed by France Dragone. The production of the House of Dancing Water is located at the city of Dreams resorts on the coati strip in Macau. The show includes acrobatics, motorcycle stunts, high dives and more. Multimedia and colourful water jets provide a visually astonishing set.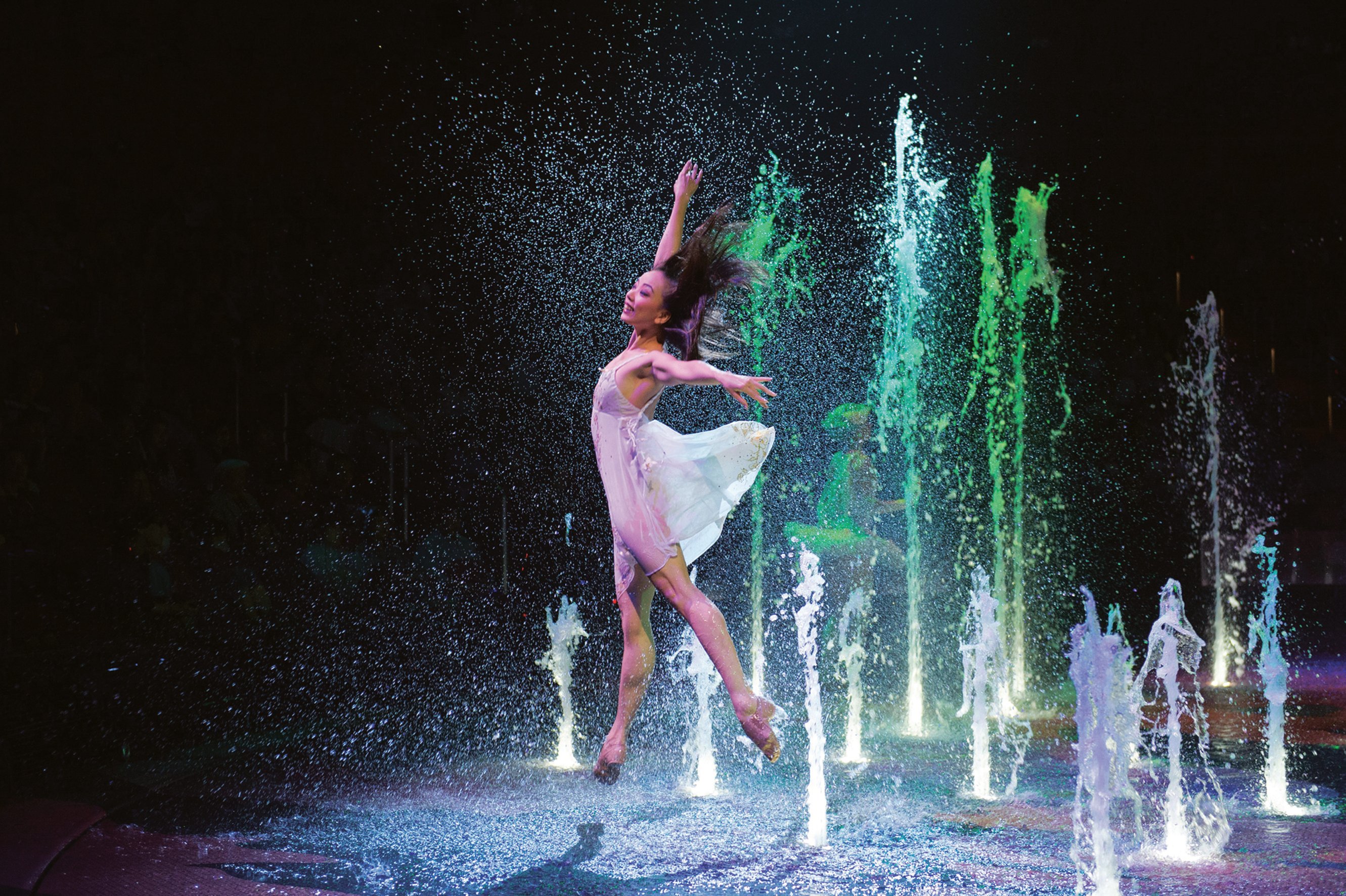 • Family-Friendly show and suitable for all ages
• Have an option of three seating and two show time
• Marvel at the stagecraft
• Multimedia water show that brings together extravaganza acrobatics, dance, theatre, music and colourful lighting effects
Categories of Performer
The House of Dancing Water's cast constitutes several different types of the performer. It includes:
• Pyramid group from Tanzania
• Characters – Actors and Clowns
• Female Dancers
• Male Acrobatic Dancers
• House Troupe (Both Male and Female)
Music
The House of Dancing Water Show's score was composed by Benoit Jutras.
A Must-see Experience
When you step inside at the House of Dancing water in the city of dreams Macau, China, you will see the specially designed 270-degree-view venue for the performance of "The House of Dancing Water."
A veteran Las Vegas showman created the show and featured a high-tech stage including a stage pool that holds a record-breaking 3.7 million gallons of water which is equivalent to five Olympic-sized swimming pools. The House of Dancing Water showcase dazzling costumes, special effects, and record breaking acts never seen before in a theatre.
The show begins with the story of Coloane, a fisherman whose small boat becomes caught in a whirlpool, transporting him into a world of pirates, princess, romance and an evil stepmother. It unfolds with a majestic mix of special effects, acrobatics, aerial stunts and classical dance.
The show is a must-see experience you all want to relive over and over again. Be sure to catch it, only at City of Dreams, Macau.