All About Vancouver
Planning a trip to Vancouver, Canada? Have questions and doubts? Relax! We have got answers to all your questions. Know all about Vancouver ahead of your trip to one of the Worlds's most livable cities.
In this article, we are going to share tips and insider knowledge on Vancouver sightseeing tour for those who are looking forward for the best places to eat, stay, see, drink, explore and hang out.
Why Vancouver, Canada?
Vancouver is a place where you can go for a hike in the forest, boating on the ocean, skiing in the mountains, or shopping in a high-end boutique all in the same day.
Vancouver is a vibrant and cosmopolitan city with a chilled out west coast outlook about health, outdoors and enjoying the simple things in life.
Visitors in Vancouver can enjoy so many things that include:
Sunbathe and swim at over a dozen beaches
Hike through Rain Forests
Dine at luxury Restaurants
Kayak through Pristine wilderness
Ski and snowboard on local mountains
Cycle around waterfront seawall
Granville entertainment strip that has bars and clubs
What is the best thing to do in Vancouver, Canada?
The list of things to do in Vancouver, Canada is endless. For new visitors, some of the top attractions are:
Picturesque Stanley Park Seawall where you can walk and cycle
Granville Islands Market for arts and crafts
Kits beach and Spanish Banks for beach volleyball
The Cobblestone streets of historic Gastown for the iconic Steam Clock
Vancouver Aquarium in Stanley Park for beluga and orca whales
Robson street which is one of the world's most famous shopping districts
Vancouver Canucks hockey game at Rogers Arena
Grouse Mountain, the peak of Vancouver
Best Locality to Explore?
Vancouver locality is worth visiting, each with its own different and unique vibes. If you are in Vancouver, Canada we recommend visiting:
Kitsilano in Vancouver's Westside – Kitsilano was also known as Kits Beach. Also, it is one of the "top 10 best city beaches in World." It is one of the City's organic-food hubs and has ample of the restaurant.
Commercial drive in East Vancouver – dozens of bars and cafes, eclectic restaurants. East Vancouver is known for its trendy stores and unique homes.
Lower Lonsdale in North Vancouver – Visit Lower Lonsdale for fantastic views of Vancouver's city skyline. Also, Lower Lonsdale Quoy market has a variety of shops and restaurants.
South Main – South Main in East Van is famous for its bohemian neighbourhood and its restaurants and cafes.
Horseshoe Bay in West Vancouver – It is renowned for Howe sound where you can rent a boat and explore the place. Also, the small marina is surrounded by scenic mountains which are worth visiting.
Deep Cove in North Vancouver – At deep cove, you can rent a kayak or hike the Baden Powell trail. Also, you can relax on the peaceful beach with fresh honey doughnuts and coffee.
Best Places to Eat in Vancouver?
Vancouver is known for its phenomenal sushi and Japanese cuisine. You can easily find a sushi restaurant on virtually every street in Vancouver.
Robson Street and Yaletown for fine dining
Granville street for Bars and Pubs
Denman Street and Davie Street for Variety of Budget options
Best Places for drinks in Vancouver?
For a crazy night in Vancouver, everyone should head to the Granville street. It is the place where you can find a variety of restaurants, pubs, bars and nightclubs. It is a place to be on Friday or Saturday night.
For a different experience, you can head to Yaletown that has several fine dining restaurants, patio venues, Classy lounges and bars that attract Vancouver.
Where to Stay in Vancouver?
If you are searching for high-end hotels or budget-friendly hotels, head to downtown Vancouver, the downtown is mostly surrounded by water, so it's easy to navigate.
Budget-Friendly hotels are found on Granville street and in the older Downtown Eastside.
If you want to stay close to the mountain's scenic, Lions Gate Bridge in North Vancouver has several budget motels.
Best Time to Visit in Vancouver?
It is a year-round destination with different benefits of visiting each season.
Summer Season: You can enjoy at beaches, water sports and Patio restaurants.
Winter Season: You can have world-class ski hills and can also enjoy winter activities.
Fall Season: Season is famous for its perfect temperature, beautiful sunsets and colourful trees.
Spring Season: It is famous for beautiful hikes through temperature rainforests.
About Vancouver Wine Regions & Breweries?
There are hundreds of Wineries to choose from in Vancouver, so we suggest you join a wine tour so that you don't have to drive.
Okanagan Valley has some world-class wineries which are about a 4-hour drive east of Vancouver.
Granville Island Brewery is the most famous brewery located on Granville Island. The place offers daily brewery tours and beer samplers.
Markets and Shopping in Vancouver?
Robson Street in downtown Vancouver is a popular marketplace where you can shop. The area has lots of designer stores, and also there is an underground mall, Pacific centre.
Granville Island is the famous market for shopping in Vancouver, but you can also visit the Lonsdale Quay in North Vancouver and the Summer Night Market in Richmond.
Wifi availability in Vancouver?
Vancouver is very wifi-friendly, you can easily find free Wifi at almost every coffee shop.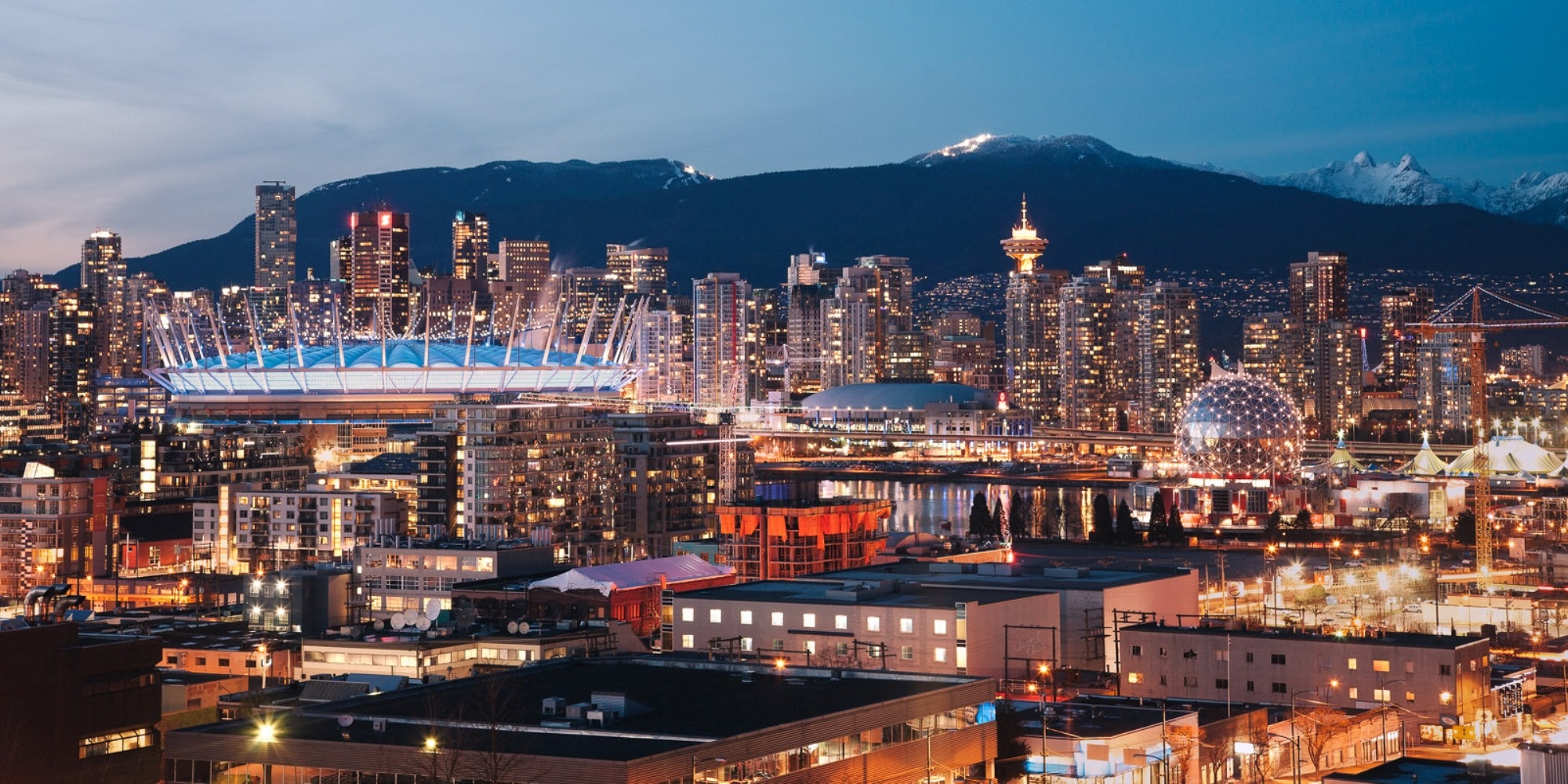 Vancouver has the ability to surprise with its natural beauty, scenic and adventure consistently. There isn't a wrong time to travel to Vancouver, Canada but still, we suggest you summer-autumn months between June and September.