Residing between the Pacific & Indian Oceans, Australia is the world's Biggest island & its smallest continent. There's ample space to move in the Land Down Under, & with so many sights to discover and enjoy. However, there's a huge incentive to head on a walkabout adventure.
Whether relaxing on a sun-kissed beach or revelling the night away in a city hot spot, Australia has something extravagant to offer every visitor.
You will explore best of the places to visit in Australia. Thereby, we present you all the favourite destinations in Australia to make your task much more accessible.
Sydney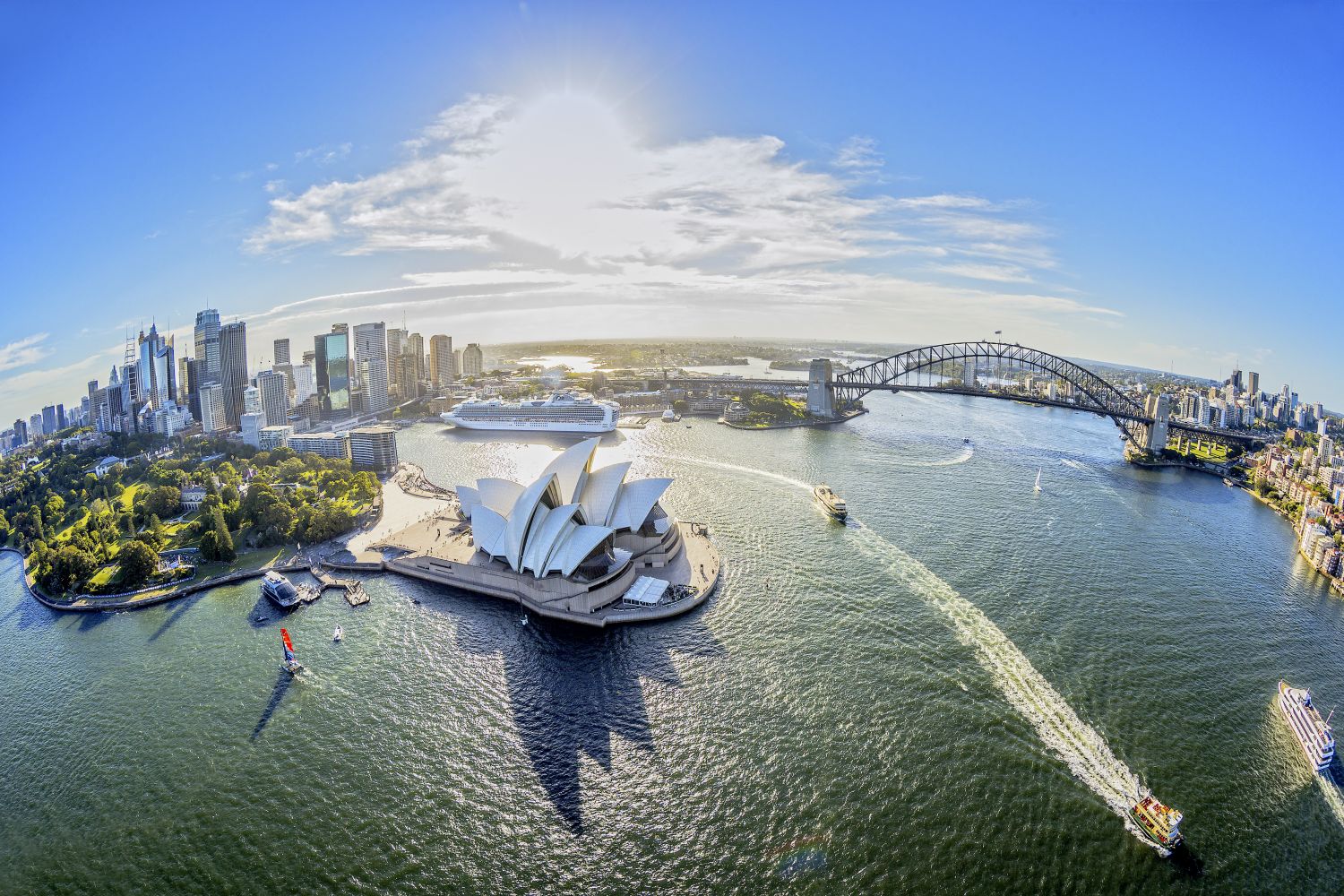 Sydney comes first in the places to visit in Australia. As the capital of New South Wales & one of Australia's largest cities, is best famous for its harbourfront Sydney Opera House, with a unique sail-like design. Sydney Tower's outdoor platform, the Skywalk, offers a 360-degree vision of the city & suburbs.
Further, Sydney Aquarium, Taronga Zoo & Wildlife Sydney Zoo shelter animals like koalas, kangaroos, sharks, and snakes. A ferry ride via the harbour is part of the experience in visiting outer Sydney destinations such as Bondi and Manly Beaches both famous for surfing.
Suggested reads: Vivid Sydney Festival
Melbourne
Melbourne is the capital of the southeastern Australian state of Victoria & also embraces as places to visit in Australia. At the city's centre is the modern Federation Square development, with plazas, bars, & restaurants by the Yarra River. Further, in the Southbank area, the Melbourne Arts Precinct is the site of Arts Centre Melbourne. It is a performing arts complex & the National Gallery of Victoria, with Australian & indigenous art. The riverside Royal Botanic Gardens shelter 10,000-plus plant species which is so amazing.
Brisbane
Brisbane, capital of Queensland, is a Big city on the Brisbane River. Clustered in its South Bank cultural precinct are the Queensland Museum and Sciencentre, with interactive exhibitions. Also, South Bank cultural institution is the Queensland Gallery of Modern Art, among Australia's major contemporary art museums. Further upriver, the Lone Pine Koala Sanctuary offers visitors the chance to hold koalas and hand-feed kangaroos. It is one of the finest places to visit in Australia, henceforth.
Blue mountains
The Blue Mountains is a rugged region west of Sydney in Australia's New South Wales. Katoomba, a predominant town in the area, borders Blue Mountains National Park and its bushwalking trails. Echo Point bestows views of the famous Three Sisters sandstone rock formation. Natural attractions in the area vary from tiered Wentworth Falls to the illuminated Jenolan Caves, filled with stalactites, stalagmites, and underground rivers. However, the Blue Mountains names for the eucalyptus haze over them also encompass Wollemi National Park, famous for its wild rivers & rare Wollemi pine.
Great Barrier Reef
The largest coral reef system on the face of the earth, the Great Barrier Reef is utterly colossal. Stretching for over 2,300 kilometres, it is remarkably visible from space, & 900 hundred islands dot this enormous ecosystem, which is comprising of 2,900 individual reefs. Visiting the Great Barrier Reef is a humbling experience; every year around 2 million visitors enjoy all this natural wonder has to serve. Snorkelling and scuba diving are the best ways to experience the joys. Further, Gently sailing through the perfect turquoise waters, dolphins, sea turtles & the reef itself are visible beneath the waves – an unforgettable experience to explore in a lifetime.
Adelaide
Adelaide is the South Australia's cosmopolitan coastal capital. Its ring of parkland on the River Torrens renders home to renowned museums such as the Art Gallery of South Australia, displaying expansive collections comprising of noted Indigenous art, & the South Australian Museum, devoted to natural history. The city's Adelaide Festival is an annual international art gathering with spin-offs including fringe and film events. Adelaide is known for its many sporting events, including Australian rules football, motorsports, and tennis.
Australia & its cultures are so mesmerizing that it is irresistible to avoid touring such places henceforth Rush to Australia to explore its Extravaganza.
Suggested Read: 10 Best Places to visit in Hobart, Tasmania