Austria is a nation that is as popular for its scenic beauty as it is for its cultural activities. Residing in the Alps, it is a trendy place with skiers and hikers. However, it is also a country that gave the world an essential musical heritage. It is ranging from the classical composer Mozart to the Strauss waltzes and the Von Trapp family. An Overview of the Places to visit in Austria.
Austria is also a home to classical composers such as Mozart, Brahms, Beethoven and Schubert.
Vienna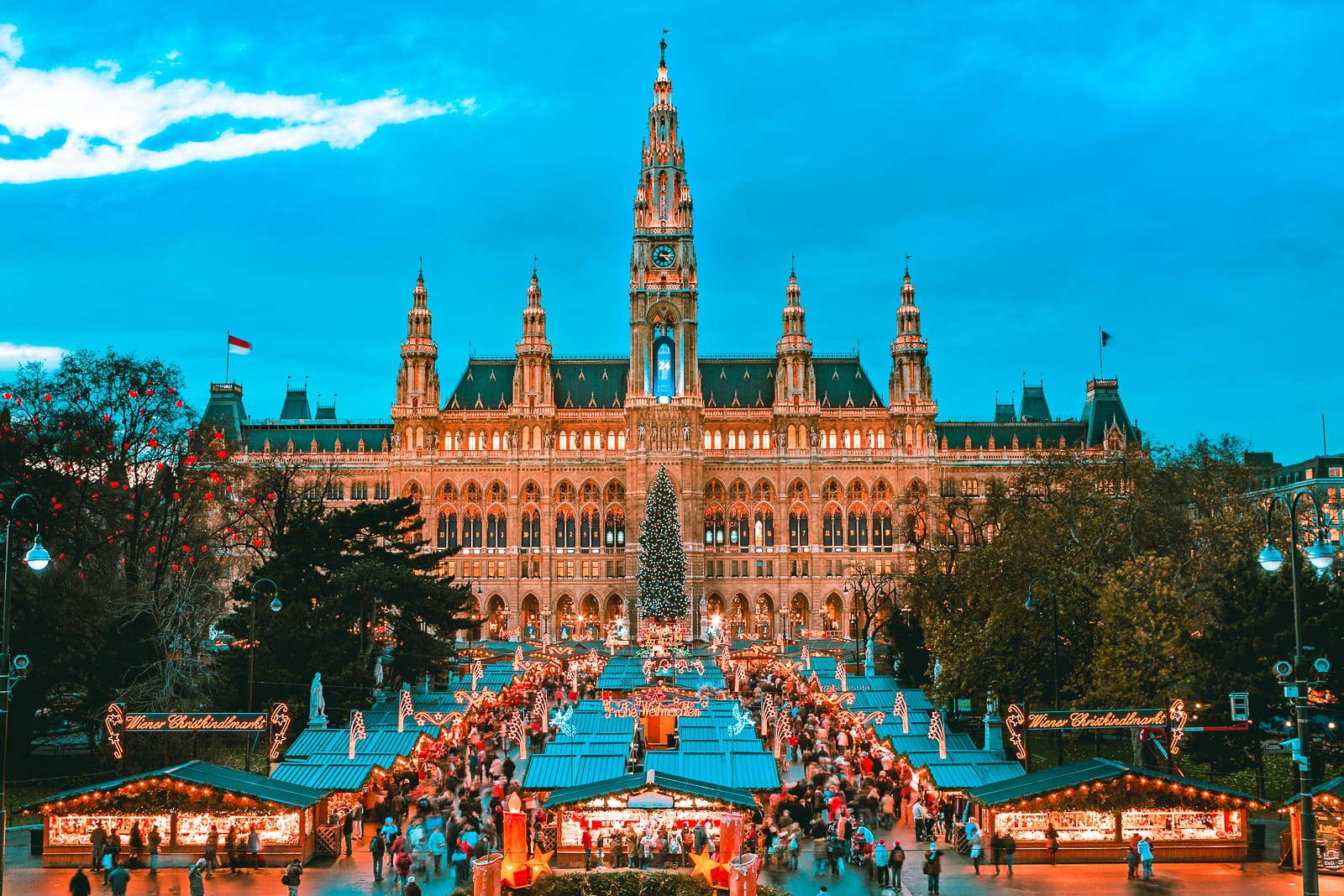 Elegant waltzes and Johann Strauss immediately come to mind when it comes to Vienna. It is the capital of Austria and is the largest city of all. The city still hosts more than 200 balls each year. Travellers can also visit the Hofburg, which houses the Hapsburg rulers' imperial jewellery, and the Kunsthistorisches, a museum full of outstanding paintings. Vienna is also popular for its cafes where travellers can relax their weary feet while deciding which museum or park to visit next.
Suggested reads: Things to do in Vienna
Salzkammergut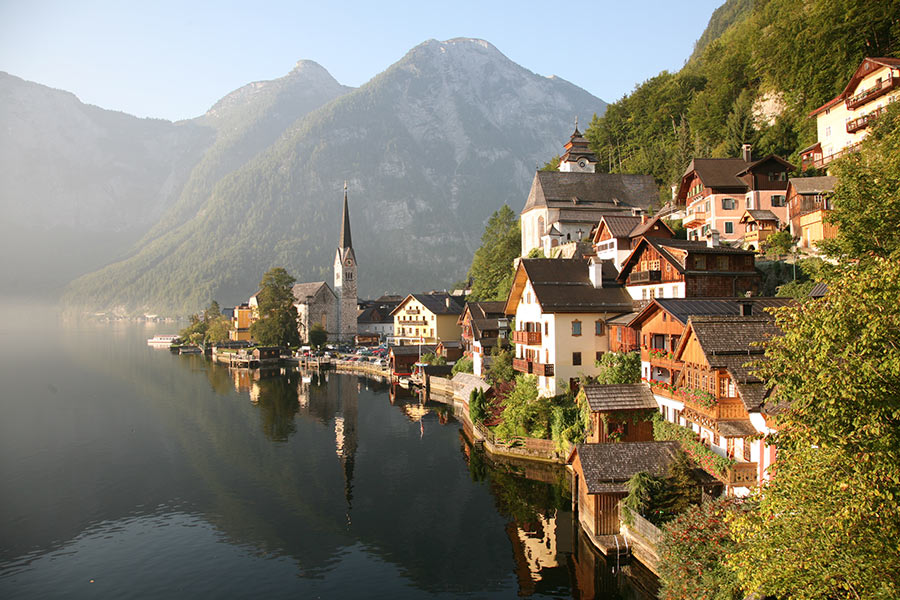 Salzkammergut is a gorgeous resort area that starts with Salzburg and heads into a land of lakes. Sparkling clean lakes, green hills, beautiful mountains, idyllic towns like St.Wolfgang and Hallstatt completes up this region. Further, 'The Sound Of Music' movie fans will surely correlate with this lake region because that movie was filmed in and around the city of Salzburg. The resort area is famous for sunbathers as well as visitors who seek relaxing spa treatments. Moreover, the visitors can join in the relaxed moods by donning the ever-popular resort wear, lederhosen for men and dirndl outfits for women.
Zell am See
Zell am See, residing in the state of Salzburg, is another popular tourist destination, famous for its mountains and lakes. Once governed by French troops back in the early 19th century, it hosted several international skiing competitions. Off the ski slopes, one of its most famous attractions is the Romanesque St. Hippolyte's Church. It hosts an elevated walkway that dates back to the early 16th century. Zell am See is also a good starting point for the Grossglockner Alpine Road, a scenic road famous for its high alpine scenery.
Wachau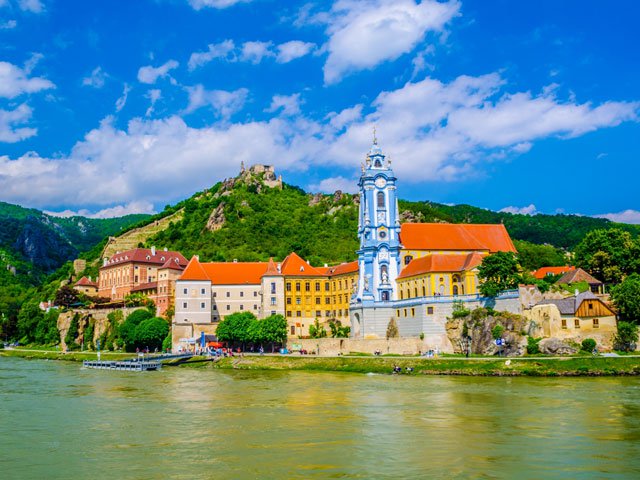 With the Danube River running through it, the Wachau Valley is a famous tourist destination in southern Austria. The town of Durnstein is famous as the place where Duke Leopold V was held the British king. Moreover, the town of Melk is pretty famous for its beautiful Benedictine abbey. Wachau is also famous for its wines, as well as fruits such as apricots. This valley has more than 500 historic monuments, so tourists definitely have to make some tough choices.
Graz
Students will find a Mecca in Austria's second largest city, Graz, which is known as a city of students. It hosts its six universities enrolling more than 44,000 students. It's also having one of the best preserved old towns in central Europe, which reflects the culture of the Balkan States and Italy. The city is filled with numerous museums, varying from art to armoury. Living up to its reputation as a City of Culinary Delights, Graz renders a wide array of international cuisines. Moreover, cooks may want to bring home a bottle of pumpkin seed oil, a local product, post touring a summer farmer's market.
Innsbruck
Innsbruck, is a name that translates as "bridge over the inn," is an all-season tourist destination. It is internationally famous for its winter sports, having hosted the Winter Olympics in 1964 and 1976. However, this Tyrolean city renders more than just great skiing. It provides the right blend of cathedrals, such as Hofkirche, which hosts the tomb of Emperor Maximilian I. The Schloss Ambras, holds a collection of paintings and armour and the Bell Museum, a nod to 400 years of bell-making.
Bad Gastein
Residing in Hohe Tauern National Park, the spa town of Bad Gastein is pretty famous for its Belle Époque buildings surrounding by mountains and fog-free air. At 3,000 feet above sea level, visitors flock to Bad Gastein to breathe the pure mountain air, soak in its hot springs and partake of spa treatments. Moreover, Bad Gastein also is famous for outdoorsmen, who like to ski in the winter and hike or bike mountain trails in the summer.
Travelling to Austria will always be a great opportunity as its appealing beauty along with a soothing music history will surely mesmerise your heart.
Suggested Read: Austria Duty-Free Allowance
Suggested Read: Haunted Places in Melbourne