Places to Visit in Finland
Santa Claus Village
Northern Lights
Aland
Suomenlinna
Helsinki
Levi
Savonlinna
Sibelius Monument
Turku
Nuuksio National Park
Finland is a Northern European nation bordering Sweden, Norway, and Russia. Its capital, Helsinki, occupies a peninsula and surrounding islands in the Baltic Sea. Moreover, with an infinite list of places to visit in Finland, it is tough to pick just a few. Undoubtedly, your Finland travel will surely be fantastic and will leave you carving for more!
Capital: Helsinki
Dialling code: +358
Currency: Euro
Population: 55 lakhs (2017)
1. Santa Claus Village
Santa Claus Village is an amusement park nestled in the snowy mountains of Lapland is Finland's version of a Disneyland. With ice restaurants, husky and reindeer sleigh rides, an igloo hotel, and safaris and excursions, Santa Claus Village is a pandora's box of experiences!
2. Northern Lights
The Northern Lights are actually the result of collisions between gaseous particles in the Earth's atmosphere with charged particles released from the sun's atmosphere. Variations in color are due to the type of gas particles that are colliding. Moreover, It Ideally visible between September and March in the Finnish Lapland. A mystical, out-of-the-world experience, these lights in the sky are one of the most breath-taking Finland attractions.
3. Aland
The Åland Islands or Åland is an archipelago province at the entrance to the Gulf of Bothnia in the Baltic Sea belonging to Finland. Also, it is the smallest region of Finland, constituting 0.49% of its land area and 0.50% of its population. Moreover, you can take a deep dive into old Finnish culture by visiting the maritime museum and the open-air museum here.
4. Suomenlinna
Castle of Finland and in Swedish Castle of Sweden is an inhabited sea fortress built on six islands and which now forms part of the city of Helsinki, the capital of Finland. It was Built as a sea fortress in the 18th century, now a UNESCO World Heritage site frequented by locals and tourists alike. Inside the fortress is a museum rich with Finland's military history. Besides that, this is one of the most culturally significant places to visit in Finland.
Suggested Read: Mosques in Netherland
5. Helsinki
Helsinki is the capital city and most populous municipality of Finland. It located on the shore of the Gulf of Finland, it is the seat of the region of Uusimaa in southern Finland and has a population of 648,650. In addition to that, Modern buildings, lush landscapes, and a bustling city spirit lend this city a special air.
6. Levi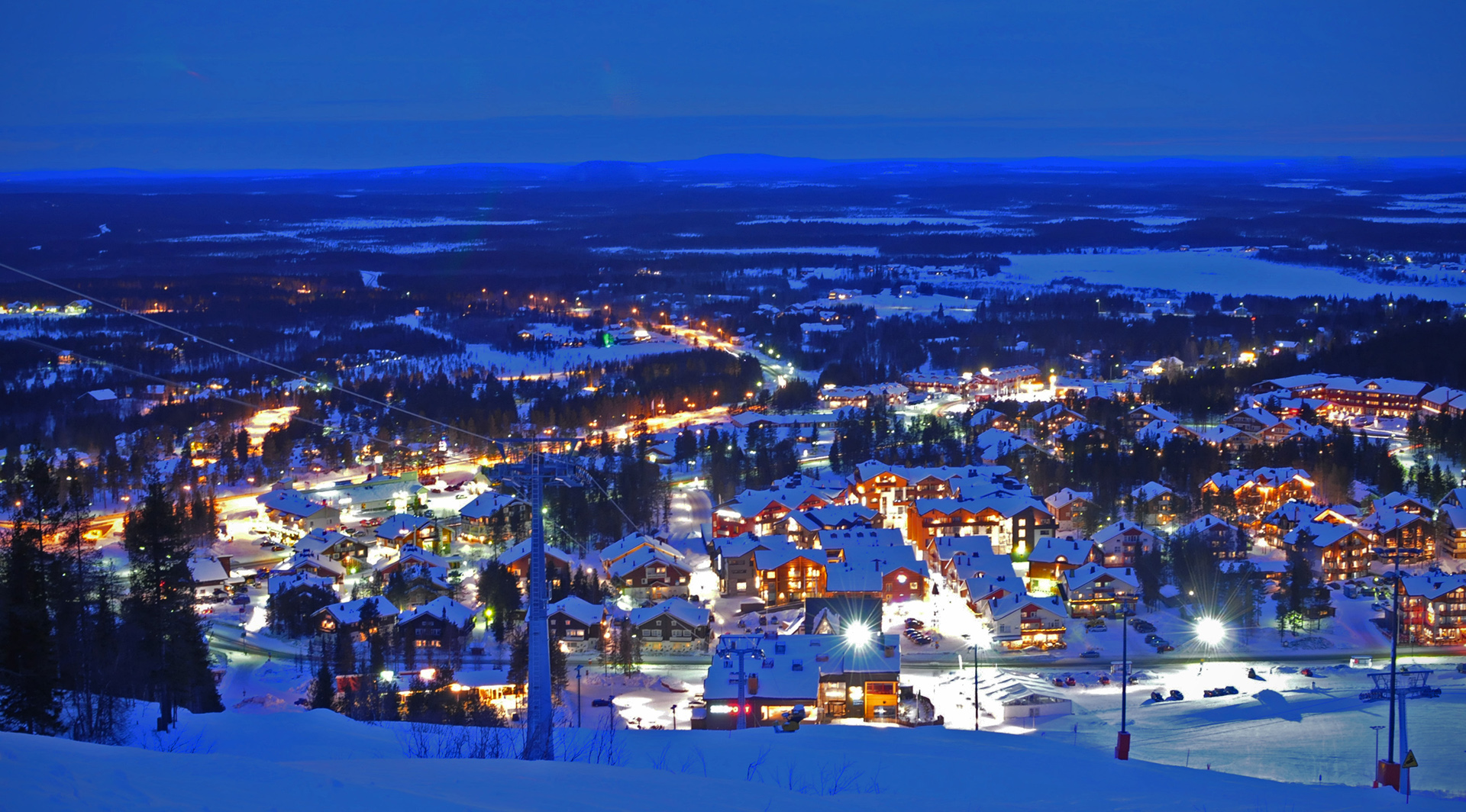 Levi is a fell located in Finnish Lapland and the largest ski resort in Finland. Located 170 km north of the Arctic Circle, It also offers consistent subzero temperatures and a large range of open trails and open lifts. Also, From a beginner to an expert, there is something for everyone to enjoy.
Suggested Read: Theme Parks in Brazil
7. Savonlinna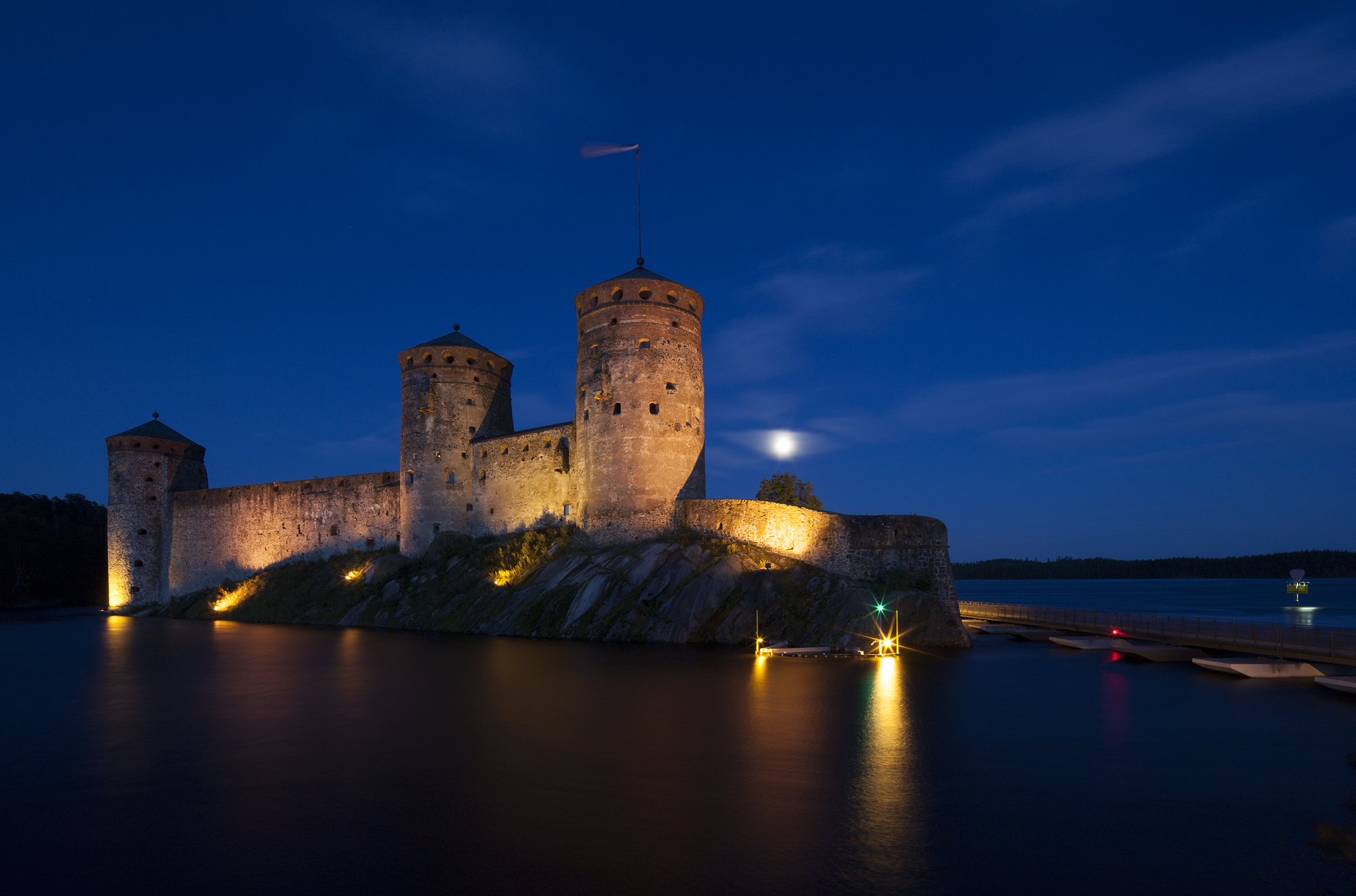 Savonlinna is the heart of the Saimaa lake region. The Finnish name of the town means
"Castle of Savonia" and the Swedish name means "New Castle". This place plays host to a ballet festival and an opera festival every now and then, and also has open-air theatres, museums, underground caves, and galleries. Also, there is a lot to explore in Savonlinna.
8. Sibelius Monument
The Sibelius Monument by Eila Hiltunen is dedicated to the Finnish composer Jean Sibelius. The monument is located at the Sibelius Park in the district of Töölö in Helsinki, the capital city of Finland. This monument is built with more than 600 hollow steel pipes to form an organ.
9. Turku
Turku is a city on the southwest coast of Finland at the mouth of the Aura River, in the region of Southwest Finland. It is now home to Turku Museum.
Also, this old town harbors is a shopping centre, a Church, a market, and even a Swedish theatre.
10. Nuuksio National Park

Nuuksio National Park is one of Finland's 40 national parks. Established in 1994, the park spreads over an area of forests and lakes in Espoo, Kirkkonummi, and Vihti. Moreover, this National Park is rich with wildlife and is spread over a large area offering many camping and skiing opportunities. It offers stunning views of lush greenery.
Finland is one of that rare destination that is still in its untouched and pristine forms, unlike other popular travel destination. There are many best places to visit in Finland. It calls out to the adventurer, the shopper, the tourist, and the culture-lover in you!
When it comes to the question of what to do in Finland, clearly there are many answers. Any questions about the best places in Finland? Do you have other suggestions? Drop us a message in the comments below!
Have a fantastic trip!
Suggested Read: Islands in Florida