Romantic Christmas Destinations
Pine trees, snowflakes, snug sleigh rides, crackling fires, mistletoe, gift giving, drinks, matching the outfit – the list is seemingly endless. Christmas is that time of the year when many cities are at their romantic best. Feeling the love at Christmas time?  Take your loved one on a holiday to one of these romantic Christmas destinations.
Christmas is now competing with Valentine's Day for the most romantic holiday. Cosy up! after all, it is cold outside. Enlisted below are the perfect romantic Christmas destinations.
Reykjavik, Iceland
Grindelwald, Switzerland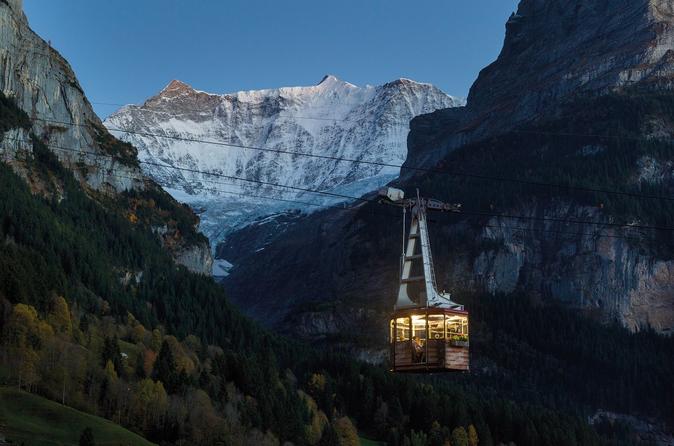 For a romantic getaway, you can't beat Grindelwald at Christmas. This resort is set at the foot of two peaks of the Swiss Alps. During the holiday season, the alpine village is filled with charm and beauty. It offers plenty of winter activities and a beautiful panoramic view. The couple can experience the thrill of skiing and the Swiss Alps. Need More Romance? Couples can spend some time relaxing together in the hot tub. For a special night out couples can enjoy revolving restaurant "Piz Gloria" which is on the top of Schilthorn. Grindelwald in Switzerland is for sure one of the best romantic Christmas destinations.
Nuremberg, Germany
Nuremberg is famous for its Christmas market named as Christkindlesmarkt. It is perfect for couples who want to immerse themselves in the festive atmosphere. Couples will love wandering through the market. Enticing smells of mulled wine and rum punch, famously roasted almonds, Nuremberg bratwurst and ginger flavoured bread fill the air. It is a world-famous Christmas market. Friday before the first Sunday in Advent is the day its all begins. So, if you are planning to take your better half for a romantic Christmas holiday Nuremberg in Germany is the perfect place.
Reykjavik, Iceland

Planning Reykjavik as your romantic Christmas destination? If yes, I would from the bottom of my heart recommend you to go! Book your ticket now and just wait for the most amazing getaway with your better half. December is a special time in Reykjavik because Christmas is the huge thing for locals out there and also for travellers. It is immensely romantic to celebrate Christmas beneath the world's most enchanting show, the northern lights. The place is cold and dark in winters, still best romantic Christmas destination. Surrounded by beautiful scenery and amazing architecture, the city comes to life at Christmas.
Nothing is more romantic than bathe in one of the many naturally warm geothermal pool, river or beaches with delightful illuminations, northern lights above and snowflakes falling around you. Couples can also experience a romantic night of music with the Iceland Opera.
Jukkasjarvi, Sweden

Jukkasjarvi is known for its famous Ice Hotel which is rebuilt each year out of snow and ice. Couples who are planning a remote location as their romantic Christmas destination, the tiny village of Jukkasjarvi in Sweden is the right place for you. The place set in the winter-white landscapes and iced lakes and this is what makes it a perfect location for Christmas getaway.
For a warmer experience with your better half, spend time snuggled by the fire in a secluded cabin with a glass of mulled wine. In the evening, bathe in a wood-fired sauna is the most romantic thing you can do to your Romantic Christmas Destination.
New York City, USA
New York City is simply magical at the time of Christmas. Each Christmas, the city is transformed into an amazing winter wonderland, its sparkling lights and streets festively adorned with colourful decoration.
Rug up and stroll through Central Park with your partner, one of the most romantic places in New York. Skate glove-in-glove around the ice-rink in central park with beautiful views of the city. You can visit the spectacular Rockefeller Center Christmas tree with more than 30,000 Christmas lights.
Spend a romantic night out with your partner out at the Nutcracker ballet before making your way to the top of the empire state building to take in the most wonderful views and breath-taking scenes from Sleepless in Seattle.
Have a lovely Christmas trip!~
Read Also: Best Cities for Valentine's Day Celebration
Best Christmas Gift Ideas for Travellers