Best Places where Celebrities love to be on Valentine's day
Giving a gift and card, having a candlelight dinner, and sharing beautiful words of love are all important, and all celebrate this day. Even Celebrities enjoy this day of love and believe that the true spirit of Valentine's Day needs to last throughout the year.
According to the fact, Valentine's Day is an excellent time to put a spark back into your relationship.
Here are some best places where Celebrities love to be on Valentine's day:
1. Beyonce And Jay-Z
Beyonce and Jay-Z are the most celebrated and admired 'music couple' of Hollywood who loves taking off and celebrating love like anyone else. There are numerous favourite vacation spots of this couple where they both celebrate their love. The places, being Thailand, which they love for its elephant rides and for strolling around the beach. The couple loves Italy for its sun-kissed shores, exquisite beaches, and mouth-watering pizza. Iceland in northwest Europe is also in couple's favourite destination list as they get away from the cold by heading over to Iceland. The couple loves soothing themselves in hot spring and meeting a few stunned locals.
2. Ashton Kutcher and Mila Kunis
Ashton Kutcher and Mila Kunis are the 'meant to be' a couple of Hollywood. Their love is admired by all as you'll get "forever together" vibes from them. They both love to hang out and spend time with each other. Couple's favourite Valentine destination is Los Angels (L.A) as they both love Comoncy Beverly Hills, Skirball Center Los Angeles County Museum of Art, Travel Town Museum, and Sweet Rose Creamery: Brentwood. Another reason for Los Angels being a favourite destination is their family. Their family resides in Los Angels, and they both love to visit with family.
3. Gigi Hadid and Zayn Malik
Zayn Malik and Gigi Hadid have quickly become one of our favourite celebrity couples as they both look adorable together. They both love going on a romantic getaway with each other. You will be surprised to know that their favourite destination is New York as they both enjoy spending time with each other. Moreover, Both Gigi and Zayn loves a vacation where they can relax under the sun. If you admire Gigi and Zayn as a couple, plan your valentines in New York this year with your better half.
4. Kim Kardashian and Kanye West
Kim Kardashian and Kanye West love celebrating vacations in the city of light, Paris. You want to know what do Kim and Kanye love so much about the romantic location? They both like having Japanese cuisine and shopping in Paris. Also, they both like to visit the Palace of Versailles for an exclusive tour of the famed castle.
5. Nicole Kidman and Keith Urban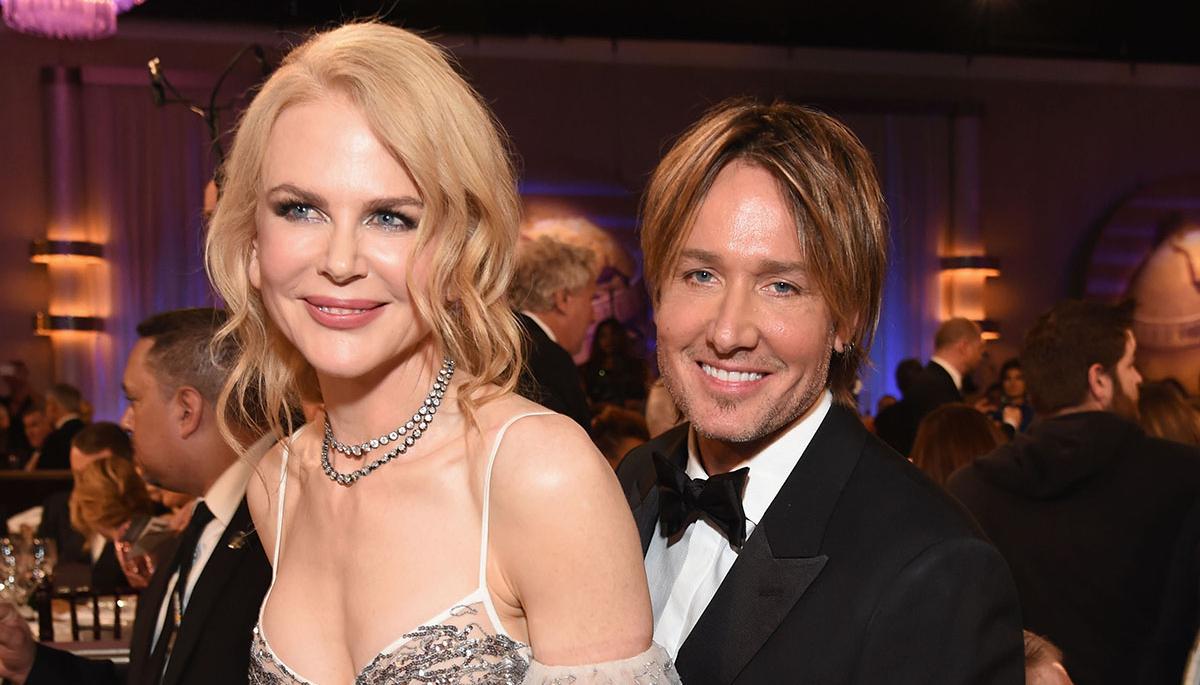 Hollywood power couple Keith Urban and Nicole Kidman favourite romantic destination are Sydney, Australia. They both love to spend their time on beaches. They did not even want to search for any place outside their country for a perfect place. The reason behind this be, they got married in the heart of Australia, Sydney, and nothing can be more romantic than celebrating love in your own hometown.