Action Bucket List of 2019
As 2018 has wound down we are looking ahead to 2019; our action bucket list of 2019 has something to match the adventurous needs.
From Whitehaven Heli Tour in Queenstown to Lanzarote Hang Gliding in Brazil there is everything for all the travellers who love adventure and want to feel the heat in 2019. So here are several things you can't afford not to do when carrying out your action bucket list of 2019.
1. Whitehaven Heli Tour – Australia
2. Lanzarote Hang Gliding Experience – Brazil
3. Flyboarding – Bali
4. Snorkelling Adventure – Mexico
5. Hiking and Caving Adventure – Mexico
#Whitehaven Heli Tour – Australia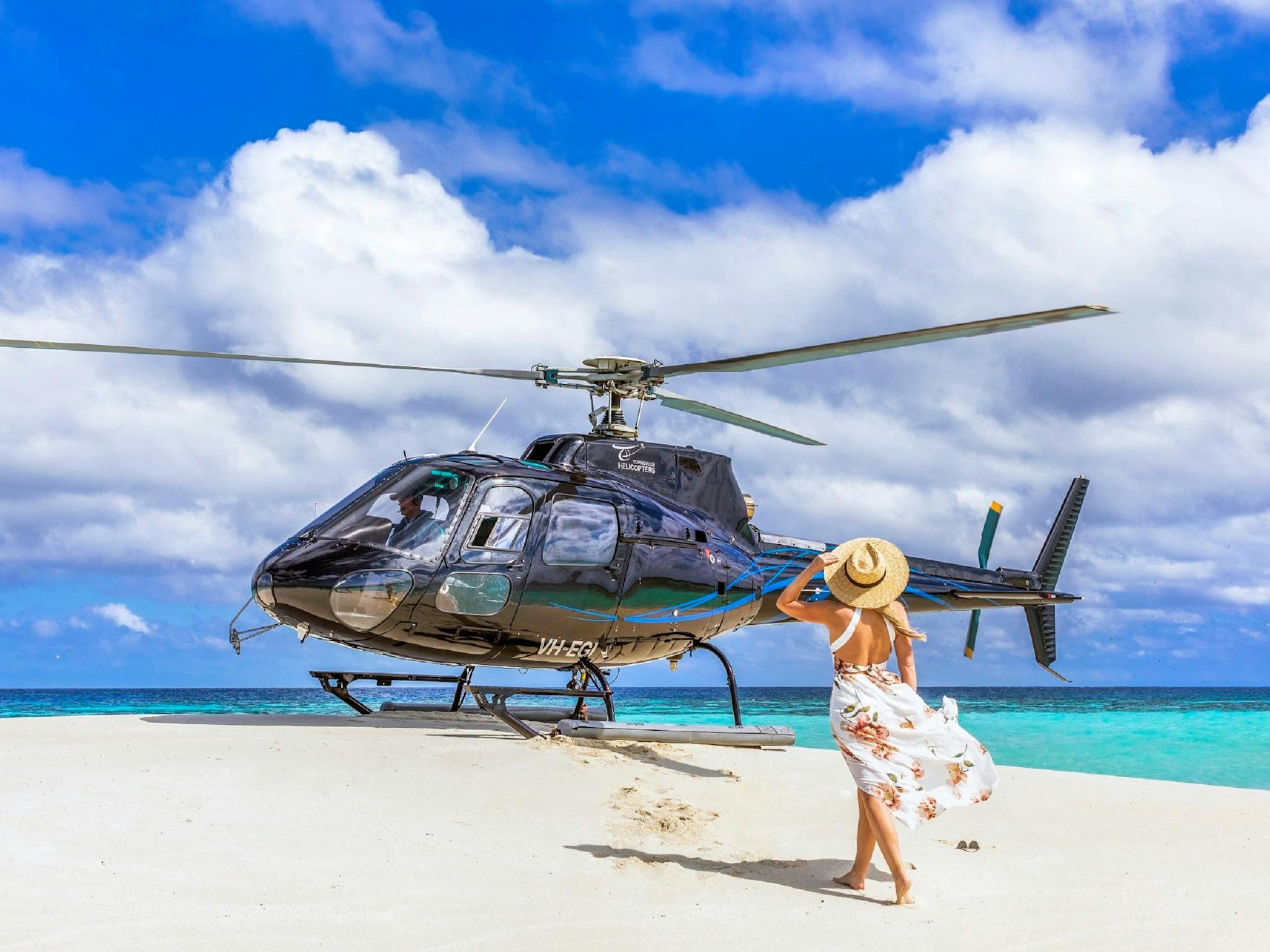 Whitehaven beach in Australia is famous for its white sand and clear water. Beach is accessible by boat, helicopter and seaplane from Hamilton island as well as Airlie beach.
At the end of the beach, there is stunning Hill Inlet where sand is shifted by tides and water to create a beautiful fusion of colour. A day trip at Whitehaven Heli Tour – Australia includes ferries, yachts, luxury cruising yachts and powerboats from Airlie beach.
Sink feet into the sand and wade into warm waves that gently lap the shore makes you realise why people come here from all over the world. Its popularity makes it one of the best places for Action Bucket list of 2019.
Suggested Read: Best Places to visit in Australia
#Lanzarote Hang Gliding Experience – Brazil
Experience of flying a Hand Glider and launching one of the take-off sites of Lanzarote such as Mirador del Rio, Famara, Mala, Macher with exotic views of the Atlantic Ocean and the Volcanic landscape of Lanzarote with a beautiful landing on the Island.
It is a part of "Rio Hang Gliding" on the road project which consists in bringing hand gliding adventure to people in different places around the world.
From beginner to the advanced pilot, Lanzarote has flying sites to suit everyone. Long north-south ridgeline, mountain types and wide-open spaces make the island perfect place for hand gliding.
Suggested Read: Theme Parks in Brazil
#Flyboarding – Bali
Bali is famous for its water sports that include – flyboarding, jet skiing and adventure parasailing. Bali Flyboarding is a perfect adventure to indulge into if you want to pump your heart a little on your trip to Bali. In Fly Boarding, a pair of boots with jet nozzles underneath is forced by water pressure so that it provides a push and pilot can fly up to 15m which is equal to 49ft in the air or dive along the water up to 2.5m. The hydro-propulsion forces create a unique sensation and total freedom moment to the rider.
Flying Boarding is extremely popular among tourist, and it is the newest water sport in Bali.
Suggested Read: All About Bali
#Snorkelling Adventure with Whale Sharks– Mexico
The largest fish in the ocean are Whale Sharks that grows up to 40 feet long and weight up to 20,000 pounds. Nothing can be more adventurous than floating underwater alongside whale sharks for a complete day. Two people with the guide dive into the water at a time in a known Whale Shark watching area. Not only Whale Sharks but also people can keep their eye out for turtles and fish.
Travellers can join Whale Sharks swimming in their natural habitat. Also, there is no time limit for swimming; people can float for as much long they want.
Whale Sharks – In spite of their thousand teeth, they're no threat to humans.
Suggested Read: Los Cabos Luxury Snorkel and Lunch Cruise
#Hiking and Caving Adventure – Mexico
The Sierra Gorda of Guanajuato in Mexico offers beautiful landscapes that can make you speechless. Hiking and Caving adventure tour provides you with the opportunity to discover silence and obscurity. People can walk in the darkness of caves, dipping and dashing in and out of tunnels.
Tour is incomplete without the experience of sneaking into the cave and crawl through the beautiful and narrow tunnel. Underground dark rooms will make you feel as if you are the only person in the world. The place is not for claustrophobics!